---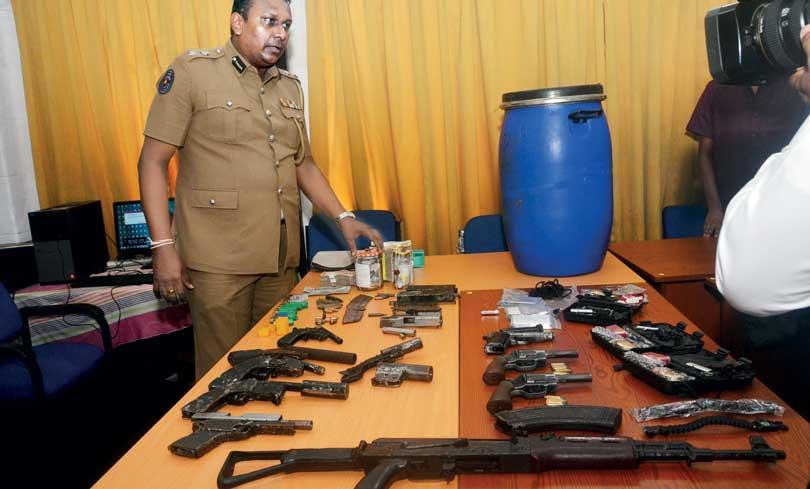 Two explosions occurred inside the house on April 21 in which four people including the bomber were killed
Three suspects were arrested from the location
The house was searched based on information received
Police said the suspect would be detained for further questioning
By Darshana Sanjeewa
The CID recovered three gemstones worth more than Rs.30 mn, Rs. 15 million in cash, Rs. 5 lakhs worth foreign currency bills and jewellery from the house at Mahawila Scheme in Dematagoda where several explosions occurred on Sunday, Police Spokesman SP Ruwan Gunasekera said.
Two explosions occurred inside the house on April 21 in which four people including the bomber were killed.

The house was searched based on information received following investigations into the explosions that occurred at hotels and churches in several areas on Easter Sunday.
Three suspects were arrested from the location while three police personnel were killed in the explosion.

Meanwhile, during a search in Wanathavilluwa, the police recovered six revolvers, a T56 weapon and a stock of ammunition buried in a land.

Meanwhile, a 57-year old man was arrested with six home made bombs from a building that comes under the purview of the National Thowheed Jama'ath at Wahunkowa in Daulagala on Saturday night.

Police said the suspect would be detained for further questioning.
A 57-year old man was arrested with six home made bombs