---
CMC has started distributing dry rations to low-income dwellers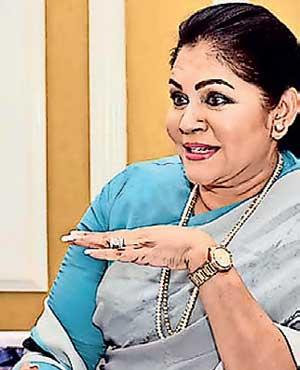 By Yohan Perera
Whilst confirming that the Colombo Municipal Council (CMC) will begin providing the second dose of Sinopharm vaccines from Tuesday, June 8, Colombo Mayor Rosy Senanayake yesterday expressed her sadness for the non-availability of AstraZeneca vaccines for the dwellers of Colombo City.
Ms. Senanayake told Daily Mirror that the Sinopharm will be provided from Tuesday from the same locations where the first dose was given. "We will be sending an SMS to all who received the vaccine earlier. Those who had the first jab of Sinopharm vaccine one month ago will be given the second dose," she said.

"I am saddened about the non-availability of AstraZeneca vaccines. I have inquired from the central government as to when they could purchase these vaccines and they have informed me that all efforts are being made to purchase them as soon as possible," she added.

Referring to the COVID-19 situation within Colombo City she said the pandemic has been controlled in the city to a great extent. "Most of the reported cases within Colombo City are those who come into the city from outside.
Second dose of Sinopharm vaccines from Tuesday