---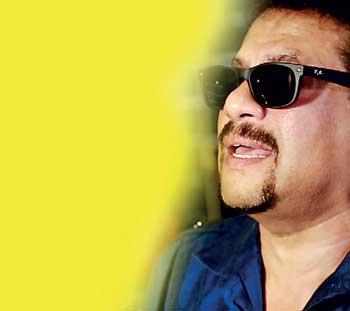 By Sujith Hewajulige and Shantha Pradeep
Police said that an investigation has been launched into an alleged attack on veteran singer Rookantha Gunatillake where he was said to have suffered minor injuries and his car damaged. The alleged attack was said to have taken place in Boralesgamuwa on Saturday (23).
In the complaint lodged by Mr. Gunatillake to the Police, he had been a judge for a talent show organised by a private television station where competitors progress by virtues of the votes sent in by the viewing public to the channel. However, it was pointed out that the views expressed by the judges on the show with regard to the performance of a competitor has a impact, sometimes positive and at other times negative, on how the general public votes for these competitors. Therefore, following the conclusion of that day's recording, the supporters of one of the competitors who had been eliminated during the programme had tried to take matters into their own hands and mete out justice to the judge who they perceived to have caused the downfall of their man.

After the completion of the day's competition held in the Rathanapitiya area in Boralesgamuwa on Saturday night, a crowd of about 200 people had hooted him and attacked him, injuring him and causing damage to his vehicle, the complaint by Mr. Gunathilaka read.

A police officer said that the well-known pop-star had sustained some injuries on his body. He had recently been appointed the United National Party (UNP) organiser for the Dambadeniya Electorate.

Investigations are being conducted by the Mirihana Police.