---
He said that all three members eventually agreed on 20 June as the date of the election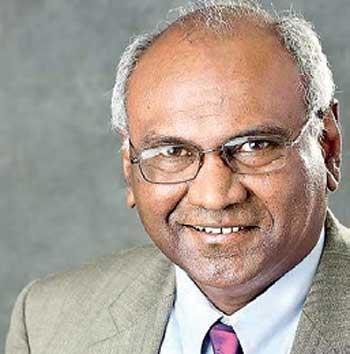 By Easwaran Rutnam
A rift in the National Election Commission has deepened with at least one of the three members failing to see eye-to-eye with the Chairman of the Commission this week.
Commission member, Professor Ratnajeevan H. Hoole told Daily Mirror that he did not agree with some of the new dates proposed by the Chairman of the Commission Mahinda Deshapriya to hold the Parliamentary election.
He also admitted that he had an issue with the Chairman, accusing him of operating as a one-man Commission.
Hoole said that dates in August and September had initially been proposed to hold the parliamentary election but the Chairman had later proposed 15 July.

"After the meeting Mahinda Deshapriya reopened the date and wanted 15 July with no particular rationale. Then, after another meeting, as if to give a rationale, he had a handwritten paper on which he marked dates 27 April (curfew listed as stated by the government), May 2 to ensure that COVID-19 was easing, and then 7 weeks (5-7 weeks for campaigning as in the Act) taking us to 20 June," Hoole said.

He said that eventually he agreed to 20 June to settle the issue.

Hoole also said that so far there has not been a discussion to go for a fresh date owing to objection raised by some, including the Sri Lanka Muslim Congress.