---

Envoys of Canada, Germany and UK met with FM, officials
Sri Lanka will come under scrutiny at the UNHRC session this time in March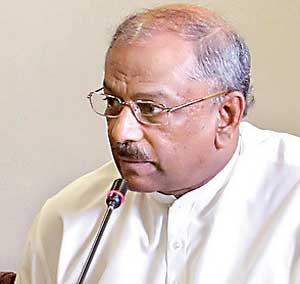 By Kelum Bandara
Sri Lanka yesterday sought further time to respond to the core group of countries requesting a consensual resolution to be moved at the United Nations Human Rights Council (UNHRC), a top source said.
The core group of countries – the United Kingdom, Canada, Germany, Montenegro and Macedonia- are planning to move a resolution on Sri Lanka. They have sought to bring it in agreement with Sri Lanka as a consensual agreement.

Sri Lanka will come under scrutiny at the UNHRC session this time in March. The UN High Commissioner for Human Rights is to submit her report to the UNHRC this time on the progress of implementation of matters outlined in the resolution 30/1 adopted in 2015 and two other roll-over resolutions.

Sri Lanka has already rejected the report saying it has been worked out based on baseless allegations and
unsubstantiated evidence.

The envoys of Germany, Canada and the United Kingdom called on Foreign Minister Dinesh Gunawardane yesterday and asked whether Sri Lanka was agreeable to the consensual resolution. However, the Sri Lankan delegation said further time was needed to respond to it.
Sri Lanka has already rejected the report saying it has been worked out based on baseless allegations and unsubstantiated evidence