---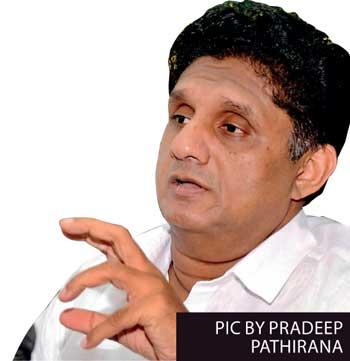 By Yohan Perera
Samagi Jana Balawegaya (SJB) Leader Sajith Premadasa yesterday urged the government to re-convene Parliament as soon as possible to discuss the measures that need to be adopted to prevent the spread of the coronavirus.
He told a news conference that Parliament should be convened to discuss this matter which is fast reaching crisis levels.
Mr. Premadasa, who was also the former opposition leader said together with the SJB leadership, he was keen to meet President Gotabaya Rajapaksa and express support to whatever measures that need be taken at a time of national crisis.

"We are only prepared to talk about COVID -19 and not politics," he said. "The Government should have thought about the repercussions of the coronavirus before dissolving Parliament. It should have done so especially when I highlighted this matter in Parliament on February 5."

Mr. Premadasa said the government should have realised that the people have to stay alive for an election to be held and underscored the need to distribute surgical masks N95 and N99 free of charge and without further delay.

He had earlier called for the setting up of a multi-party special task force to combat the situation and said one should also focus on the resulting economic impact in the wake of some 50 factories being closed without raw materials, which were imported from China.
We are only prepared to talk about COVID -19 and not politics. The Government should have thought about the repercussions of the coronavirus before dissolving Parliament