---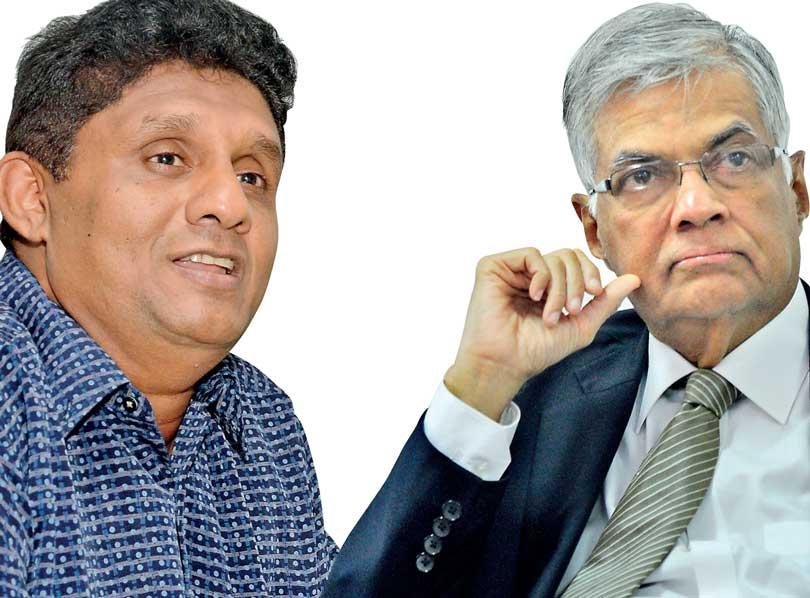 Sajith LOYALISTS boycott wc meeting

Ajith P., SF, Imithiyaz, Rosy left out of working committee

Sajith is offered alliance leadership, prime ministerial candidacy

Given time till next Thursday to respond
By Kelum Bandara and Yohan Perera
United National Party (UNP) leader Ranil Wickremesinghe reaffirmed his position in the party as its leader yesterday and refrained from reappointing some key figures such as MPs Sarath Fonseka, Ajith P. Perera and Rosy Senanayake to the working committee, the Daily Mirror learns.
In the annual reconstitution of the working committee for 2020, the UNP reappointed only 59 members this time. In the outgoing working committee, there were 68 members. The working committee membership can be increased up to 91. The party leader has the discretion to nominate 20 members.

After the reconstitution of the working committee for this year, it met yesterday with Mr. Wickremesinghe in the chair. However, 14 members including opposition leader Sajith Premadasa did not turn up in protest over the exclusion of members such as Mr. Perera, Mr. Fonseka, former MP Imitiaz Bakeer Markar and Ms. Senanayake who is also the Colombo Mayor.
Inside sources of the party said that 37 members attended the meeting, and six others had excused their absence in advance.
The party also decided to offer the leadership of the proposed alliance with the like-minded parties to Mr. Premadasa though he was absent yesterday. Also, the party decided to nominate him as its prime ministerial candidate at the upcoming general elections.

"Mr. Premadasa is given time till next Thursday to respond. Unless he agrees, the party will look at alternatives," a party source said.
Besides, UNP MP for the Gampaha district John Amaratunga reportedly said the government had become unpopular within the last couple of months, and there were enough and more young professionals willing to contest on the UNP ticket.

"We will give them chances to contest. The party should appoint the nomination board to interview them," he said. MP Mangala Samaraweera, who agitated for the presidential candidacy to Mr. Premadasa, attended the working committee yesterday. He said the UNP leadership should be with Mr. Wickremesinghe.

In the appointment of members to the remaining slots of the working committee, the UNP leadership indicated his interest to reconsider Ms. Senanayake. However, there was no such interest shown for the reappointment of Mr. Perera and Mr. Fonseka.

Mr. Markar had been nominated last time to fill the slots reserved for the former MPs of the party. A party source said the former parliamentarians' wing should decide whether to nominate him for reappointment or not.
Inside sources of the party said that 37 members attended the meeting, and six others had excused their absence in advance