---
Notices issued on both respondents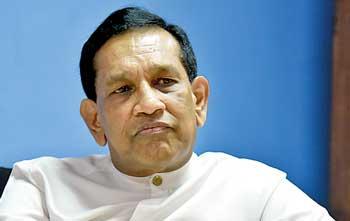 By Yoshitha Perera
The anticipatory bail application filed by former Minister Rajitha Senaratne was fixed for inquiry on December 30 by the Colombo Chief Magistrate.
When the case was taken up before Colombo Additional Magistrate Priyantha Liyanage, President's Counsel Wasantha Nawaratne Bandara appearing on behalf of the former minister said in the fresh application they mentioned Sections 485 and 192 of the Penal Code as non-bailable offences.

According to Section 21 of the Bail Act, an anticipatory bail could be granted if there were a non-bailable offence or charge mentioned in the application.
Last Friday, Colombo Chief Magistrate Lanka Jayarathna rejected the initial anticipatory bail application filed by the former minister on the basis that it could not grant anticipatory bail in relation to uncertain charges. Accordingly, the former minister filed two fresh anticipatory bail applications – one last Friday and the other yesterday – over the same matter.
He had filed the initial bail application on December 19 seeking an order to prevent his arrest in relation to the 'white van' press conference held on November 10.

PC Wasantha Nawaratne Bandara informed the magistrate that in the new application they had specified non-bailable offences the petitioner could be arrested by the CID. Accordingly, he requested the magistrate to fix a date for inquiry of the new application.

He also requested the magistrate to issue notices on two respondents – CID Director W. Tilakaratne and CID Chief Inspector Ravindra Wimalasiri – to appear in court on the inquiry date.
Appearing on behalf of the respondents, Deputy Solicitor General (DSG) Dileepa Peiris informed the magistrate that three anticipatory bail applications had been filed by the former minister in the Colombo Chief Magistrate's Court without considering a proper legal background on filing them.

"The petitioner has to show clear reasons to be arrested over non-bailable offences and there should be special circumstances to grant anticipatory bail. In their application, the petitioner had failed to highlight special circumstances on which he needed anticipatory bail," the DSG told court.

He said there was no considerable source mentioned in the application as to why the former minister needed anticipatory bail but the petitioner's party had only mentioned two non-bailable offences. "The petitioner's party is violating Section 21 of the Bail Act," he said.

However, considering the submissions made by both parties, Colombo Additional Magistrate fixed December 30 for inquiry of the anticipatory bail application.
The magistrate had also issued notices on both respondents mentioned in the application.
DSG says three anticipatory bail applications filed without considering a proper legal background on filing them