---
After the Magistrate visited The Lanka Hospitals to examine his condition, the Chief Registrar of the Colombo Chief Magistrate's Court examined the mobile phone of one of the court reporters at the court premises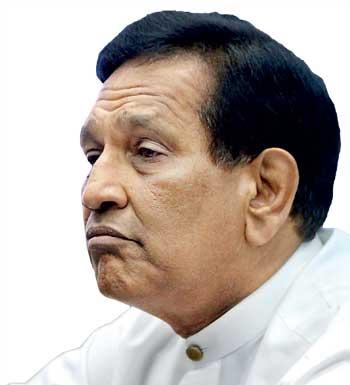 By Yoshitha Perera
MP Rajitha Senaratne who was arrested yesterday over organising the 'white van' press conference was ordered to be remanded till December 30. Colombo Additional Magistrate Shalini Perera delivered the order after visiting him while he was receiving treatment at The Lanka Hospitals in Narahenpita, Colombo.
The Criminal Investigation Department (CID) yesterday requested the Additional Magistrate to remand him until January 06, 2020. When the case was taken up, OIC of the CID unit Ravindra Wimalasiri informed that his officers could not record a statement from the MP because his health condition was not favourable.

After the Magistrate visited The Lanka Hospitals to examine his condition, the Chief Registrar of the Colombo Chief Magistrate's Court examined the mobile phone of one of the court reporters at the court premises.

She said that the court reporter had used his mobile phone to video the incident where the additional magistrate had left court to visit MP Senaratne at the hospital.

However, when she checked the phone, she could not detect any video in the device. The Chief Registrar also warned the court reporter, that if reporters tried to do such things within the court premises, she would not allow them to bring in their mobile phones in future.
After the Magistrate visited The Lanka Hospitals to examine his condition, the Chief Registrar of the Colombo Chief Magistrate's Court examined the mobile phone of one of the court reporters at the court premises