---
They had withdrawn the motion since client would be late to arrive in court
On December 24, Attorney General Dappula de Livera has instructed the CID to obtain an arrest warrant from Courts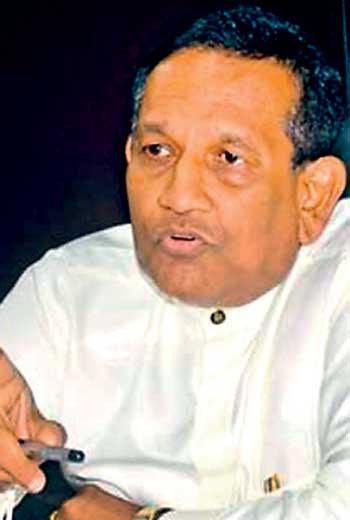 By Yoshitha Perera
The motion filed by the Counsel representing former minister Rajitha Senaratne yesterday morning (26) calling for the withdrawal of the arrest warrant against him was withdrawn in the afternoon as MP Senaratne's presence in courts could not be confirmed by his lawyers..
Attorneys representing former minister Senaratne had filed a motion in the Colombo Chief Magistrate's Court yesterday morning for the recall of the arrest warrant issued on December 24, with regard to the 'white van abduction' news conference.

Speaking to the Daily Mirror, Counsel Gunaratne Wanninayake representing former Minister Senaratne said that they had withdrawn the motion since his client would be late to arrive in courts.

"We withdrew the motion in the afternoon since we could not say the exact time as to when the former minister would arrive in courts. We cannot waste the time of the Magistrate," he said.
Earlier, on December 24, Attorney General Dappula de Livera has instructed the CID to obtain an arrest warrant from Courts and arrest former minister Senaratne following investigations regarding 'white van' news conference.
Counsel Gunaratne Wanninayake representing former Minister said that they had withdrawn the motion since client would be late to arrive in courts