---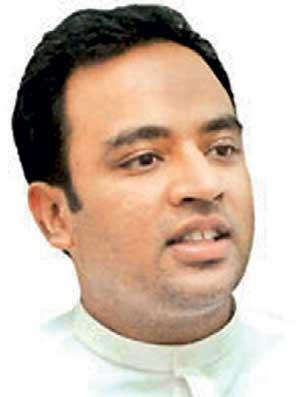 By Yohan Perera
ampaha District UNP MP Harshana Rajakaruna suggested that Archbishop of Colombo Cardinal Malcolm Ranjith could speak to President Maithripala Sirisena and Prime Minister Ranil Wickremesinghe in order to get an independent committee appointed to probe the Easter Sunday attacks if he wanted further clarity.
Mr. Rajakaruna was responding to a question raised at a press conference about remarks made by the Cardinal that he had no faith in investigations carried out by the government on the Easter Sunday attacks.

In his sermon after the reconstitution of Katuwapitiya St. Sebastian Church, the Cardinal said any probing mechanism set up following the incident could not be trusted for impartiality. He held the government leaders responsible for failure to preempt the attack based on intelligence.

"The committee appointed by the President is an independent one since its members are not connected to any political party. We don't want to get into a conflict with the Cardinal as he is a religious leader. But we would like to remind that action has been taken against those who are responsible for the attacks. The IGP and Defence Secretary have been removed from their posts while the damaged churches restored. Compensation has been paid to those who were affected," he said, adding that there were 100 suspects behind bars and none of the politicians influenced investigations.
Says Govt. leaders responsible for failure to preempt attack based on intel