---
54,000 Sri Lankans expecting to return from Middle East
Country's centres can accommodate only 6,000 but now 7,000 being housed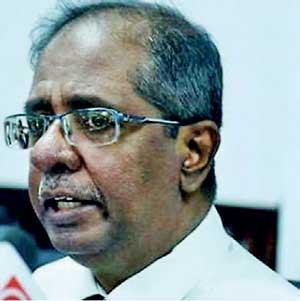 By Sheain Fernandopulle
Despite some 54,000 Sri Lankans in the Middle East requesting the government to bring them home, Chief Epidemiologist of the Epidemiology Unit, Dr Sudath Samaraweera said the capacity in quarantine centres in the country has already exceeded its limits.
He told the Daily Mirror that quarantine centres could only accommodate 6,000 persons.

However, National Operations Centre for Prevention of COVID-19 Head and Army Commander Shavendra Silva said 7,058 persons are currently under quarantine at 65 quarantine centres across the country.

It is apparent here that there is a surplus of over 1,000 persons right now in a situation where more Sri Lankans working overseas are expecting to return.

Dr. Samaraweera said a returnee ought to spend a minimum period of 14 days in a quarantine centre until his or her health condition is confirmed by a doctor.

"However, if any person is found to have contracted the Covid-19 from the quarantine centre, the others have to spend a further 14 days," he said. He said in a situation of this nature, the authorities were finding it difficult to more space for new returnees.
Meanwhile, the Army Commander said a total of 32,816 persons had left quarantine centres after completing the required quarantine process.

Considering the Covid-19 update in Sri Lanka, the total confirmed cases in Sri Lanka surged to 2,984 while the total recoveries increased to 2,819. The number of active cases is 153. There are 83 suspected cases currently under investigation in hospitals and the recovery rate in Sri Lanka is 94.47% while the fatality rate remains at 0.4% with 12 deaths.

Meanwhile, the Health Promotion Bureau (HPB) said 216,309 Polymerase Chain Reaction (PCR) tests have been carried out in Sri Lanka upto yesterday with 2,847 tests carried out on Wednesday (26). According to its statistics, the highest number of PCR tests amounting to 3,518 was carried out on August 18.
7,058 persons are currently under quarantine at 65 quarantine centres across the country