---
State Minister Cabral was responding to a question raised by Leader of Opposition Sajith Premadasa in the House
This stock of goods had been released to the company after it had settled the loan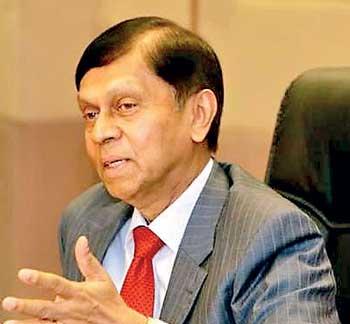 By Yohan Perera and Ajith Siriwardana
Bank of Ceylon never went beyond usual procedures when providing a Rs 3.1 billion pledge loan to D. S. Gunasekera Pvt. Ltd., while it has been recovered as of today, State Minister of Capital Markets and State Enterprise Reforms Ajith Nivard Cabral told Parliament yesterday.
State Minister Cabral who was responding to a question raised by Leader of Opposition Sajith Premadasa in the House said the loan was provided by keeping a stock of goods which the company was going to purchase using the loan. "This stock of goods had been released to the company after it had settled the loan," the State
Minister said.

Responding to an allegation made by Mr. Premadasa that an irregularity had taken placed when providing the loan as one branch of Bank of Ceylon had provided the finds for the loan to another branch, the State Minister said such an irregularity had not taken place as there was no restriction for inter- branch fund transfers. "Bank of Ceylon has not suffered any loss because of this transaction while it had not affected the country's economy as a whole," he said.