---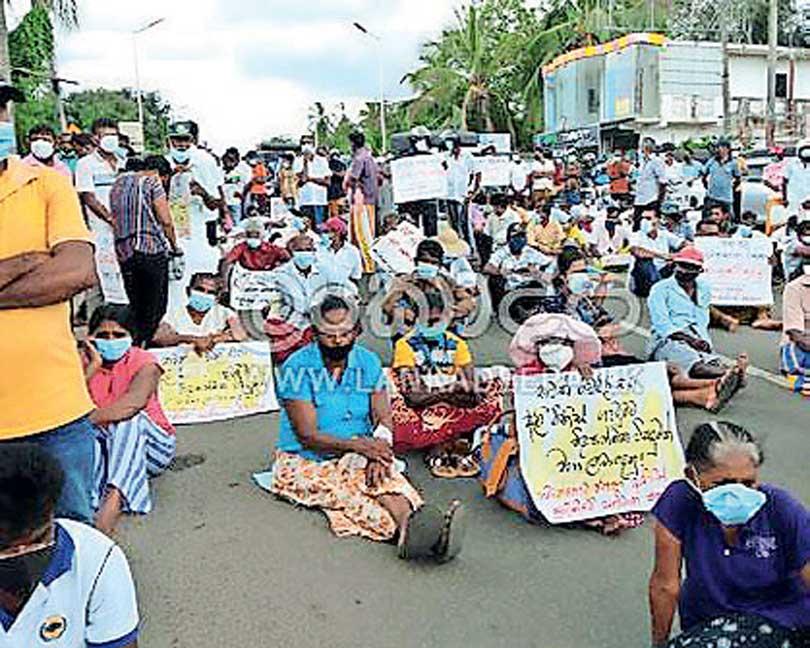 By Dileep Jayasekara – Suriyawewa
Hundreds of Suriyawewa farmers temporarily called of the fast unto death, since last evening. which had been carried out for several days on the Walsapugala River bank demanding the proposed Wild Elephant Management Reserve in Hambantota to be gazetted.
A large group of farmers lead by the Walawe Left Bank United Farmers' Association had decided to call off the fast unto death following the assurance given by the area Wildlife Director that the proposed reserve will be gazetted soon.

The Secretary of the association I K Saman Sudarshana said the association would accept the written assurance of the Wildlife Director and would end the fast unto death campaign while continuing the Satyagraha and if any case they were to be deceived, they would conduct the most violent farmers' protest ever. He said that the association yesterday had a discussion with Hambantota District Secretariat H W Karunaratne regarding the ongoing issue.

"The District Secretariat handed over to the farmers a letter with the signature of the Wildlife Director, which said that the gazette related to this elephant reserve would be given to the farmers within a month. We decided to end the fast not because of a promise given by a politician but of a government officer," he added.