---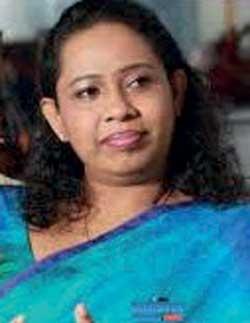 By Sandun A Jayasekera
A number of private hospitals have agreed to join hands with the Health Ministry to conduct the Polymerase Chain Reaction (PCR) tests in order to control the spread of Covid-19 in the country.
A person seeking the services of these private institutions will be charged a sum of Rs.6,000/- per test.
Accordingly, four leading private hospitals Asiri, Nawaloka, Lanka Hospitals and the Durdans will start carrying out PCR tests, as increasing the number of tests is the best way for early detection of Covid-19 patients and is helpful in the quick recovery of the patient.

A discussion on the problem was held yesterday at the Ministry of Health chaired by Health Minister Pavithradevi Wanniarachchi in participation with representatives of the private hospitals.
Minister Wanniarachchi informed the representatives that medical experts and the GMOA had highlighted the importance of increasing the number of PCR tests at least to 1,000 per day. She added that with the help of the private sector, the Ministry could test all suspected cases of the viral infection in a single day.
The PCR test is available at 54 government hospitals, 56 university laboratories and six private hospitals.
Health authorities believe that approximately

45, 000 Sri Lankans may have been exposed to Covid- 19 and needed health advice and protection.
The minister said while only 16% show symptoms of the viral infection, many others could have the virus in their system. She added that was why PCR tests needed to be carried out on all suspected cases and the earlier it was done earlier the better.