---
By Sheain Fernandopulle
President Maithripala Sirisena had yesterday assured that Millennium Challenge Corporation (MCC) Grant Agreement will not be signed before November 16.
The President has given this assurance to MPs Wimal Weerawansa, Udaya Gammanpila and Ven. Athuraliye Rathana Thera, who had gone to meet him to verify reports that the MCC was to be signed at 3.00 pm today.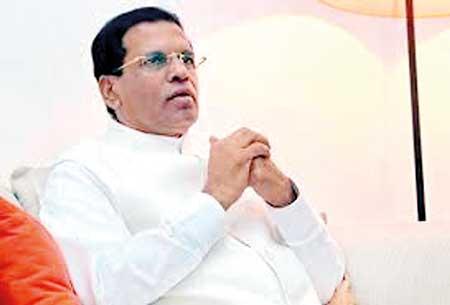 "When we informed this to the President, he contacted Finance Minister Mangala Samaraweera in our presence and asked him about it. We understood from the conversation that it would not be signed in a hasty manner," MP Weerawansa told the media.

"President Sirisena told that Cabinet approval was granted for the agreement on the condition that it would not be signed before November16," MP Weerawansa said.

The agreement consisted of grant funds for traffic management in Colombo, countrywide road construction and land administration improvements covering the whole country. These compact programmes to be funded by this project have been developed by the Sri Lankan officials attached to the relevant ministries and departments based on the needs of the country.
The Sri Lankan Government has the option of amending the identified projects even after the signing of the agreement.

Sri Lanka is the 37th recipient of such grant from the US.