---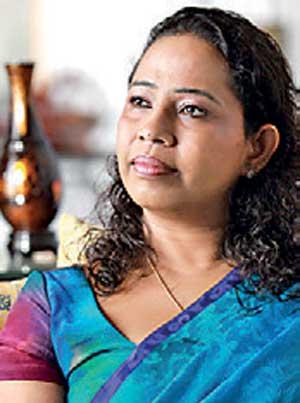 By Lahiru Pothmulla
The Sri Lanka Podujana Peramuna (SLPP) yesterday said the conflict of opinion between President Maithripala Sirisena and Prime Minister Ranil Wickremesinghe was leading the country astray.
Addressing a news briefing at the SLPP office, Ratnapura District MP Pavithra Wanniarachchi said the latest example was the contradictory views expressed by the two leaders on the implementation of death penalty.

"The President says the death penalty should be implemented, but the UNP says otherwise. In fact, the UNP says the death penalty should be abolished and removed from the law books. The government always fought over one issue or another. This does not help people in any way. During the term of our government, the President used to take decisions and refer them to Parliament. There was a proper mechanism. Therefore, it was easier to develop the country and uplift the peoples' livelihood," she said.

She said there was confusion within confusion in the government. "Our party's opinion is that Gotabaya Rajapaksa should be the presidential candidate. However, the conflict over presidential candidacy in the UNP is much more severe. The UNPers air mixed opinions over different candidates," she said.