---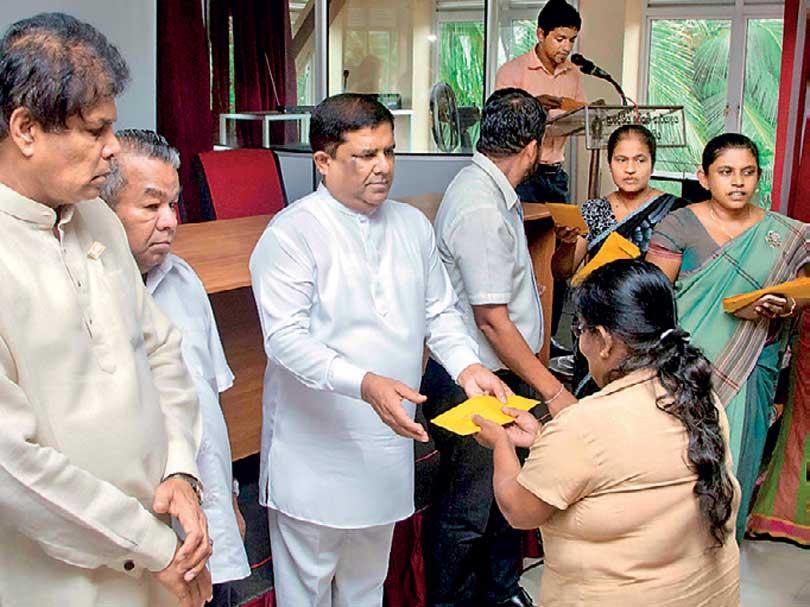 By Sandun A. Jayasekera
Whatever planned by whoever, it was necessary to hold Presidential poll between September 02nd and December 08th this year according to the Constitution, Provincial Councils and Local Government Minister Vajira Abeywardana said.
He added that the government has no intention to postpone or defer the Presidential polls.

Addressing a ceremony held to mark the distribution of financial benefits to those affected by the recent storm in Karandeniya, Ministrer Abeywardana said President Sirisena could remain in office until January 8, if he won the Presidential election.

"If any other candidate from a different party won the election, he can take oaths immediately as the executive President, he added. The Presidential poll can be declared any day after September 2nd and elections have to be held before December 8th.

If any candidate other than the incumbent President won the election, there is a possibility of President Sirisena losing several weeks of his Presidency.
The Minister said these constitutional positions have been clearly laid out in the Constitution.
If any other candidate from a different party won the election, he can take oaths immediately as the executive President