---
UPFA MP Chamal Rajapaksa made a deposit to contest the presidential election, totalling the number of persons who did so to 31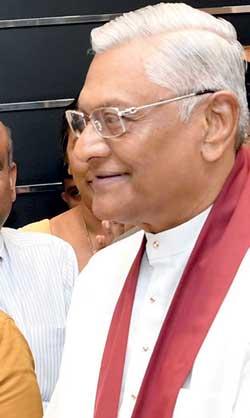 By Kelum Bandara
United People's Freedom Alliance (UPFA) MP Chamal Rajapaksa made a deposit to contest the presidential election yesterday, totalling the number of persons who did so to 31, informed sources said.
MP Rajapaksa, who is the elder brother of Sri Lanka Podujana Peramuna (SLPP) nominee for candidacy Gotabaya Rajapaksa, did so yesterday evening. Mr. Rajapaksa, as a parliamentarian, is eligible to contest the election as an independent candidate.

Altogether 31 persons placed deposits to contest the elections by yesterday evening. Speculation is rife that Mr. Rajapaksa decided to enter the fray as a fallback option in case Mr. Gotabaya Rajapaksa is disqualified from contesting, due to litigation over his Sri Lankan citizenship.