---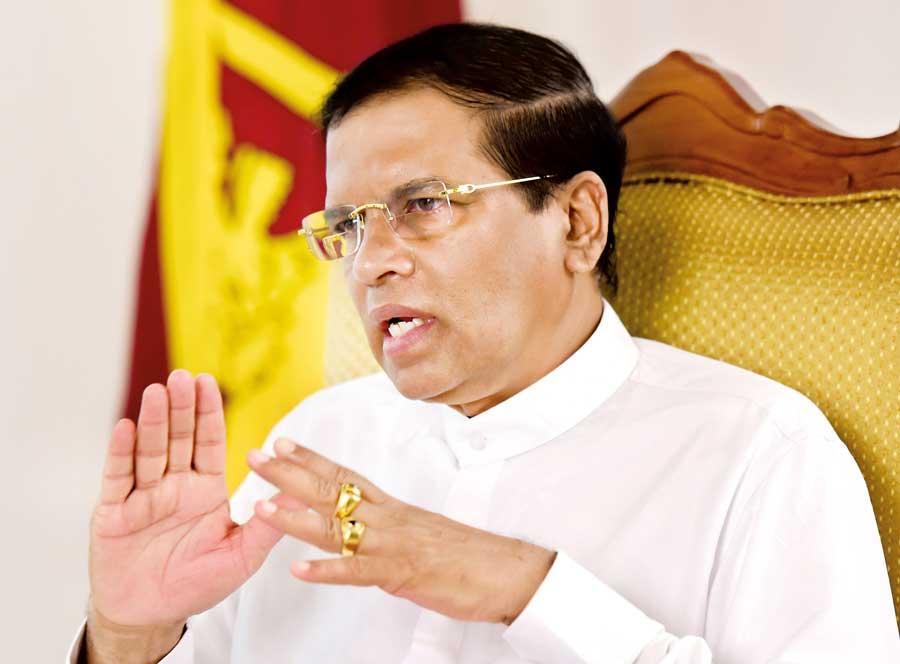 By Chaturanga Samarawickrama
President Maithripala Sirisena has instructed security establishments not to take media personnel for public, house to house inspections and requested media not to telecast such incidents, the Presidential Media Division said.
"President Maithripala Sirisena instructed the security agencies not to allow the media or any other external elements when conducting search operations," it said.

It said: "After the Easter Sunday terror attack, special safety measures are being conducted countrywide under the supervision of the Defence Ministry, as instructed by the President.

"Under the programme, public places, houses and vehicles would come under inspection continuously. When broadcasting video footage regarding the investigations conducted to ensure national security, false allegations could be spread over certain persons. The President has taken this decision after considering requests made by religious leaders and not to inconvenience any community and to help smooth investigations. The President also requests all media personnel to give publicity to the investigations without obstructing them."