---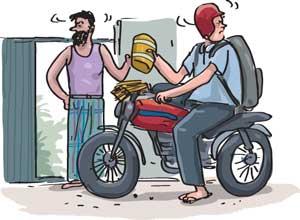 By Suranga Rajanayake
Pussellawa Police arrested a postman peddling cannabis or ganja under the pretext of delivering postal letters in Gampola.
Police said this suspect, a resident of Pussellawa, had indulged in the racket for more than five years. The cannabis had been hidden in the mailbag and was sold to various persons in several villages according to the police. When he was arrested, 24 packets of cannabis were recovered from his mail bag, packed like parcels of letters.

He had served the Postal Services Department for more than 15 years. Information received by the OIC of Pussellawa Police Indika Hemakumara, had initiated several days of investigations which led to the mail man's arrest. It was revealed that he had brought the cannabis from Colombo. The suspect will be questioned further after he has been produced before courts.