---
Who said I approved anything illegally? There was a court case and there was a letter which was issued to the party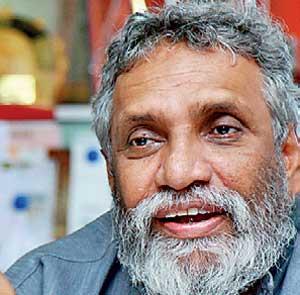 By JAMILA HUSAIN
Elections Chief Mahinda Deshapriya has slammed reports circulating widely on social media alleging that he illegally approved the Samagi Jana Balawegaya, led by Sajith Premadasa to contest the August 5 General Elections as the party was not even six months old.
Deshapriya said following the decision by the Supreme Court, which dismissed a petition which sought to invalidate the nomination list filed by the SJB for the general election, the three election commissioners had signed a letter and sent to the SJB clearing their way to contest.

Deshapriya further said the letter was also widely circulated on social media in two languages for the public's benefit.

"Who said I approved anything illegally? There was a court case and there was a letter which was issued to the party. All three Commissioners have signed it. Anyone can say anything is illegal. There is nothing illegal after the court's decision," the Elections Chief told Daily Mirror.

"I am very frank and I say everything very clearly. However, some people conveniently record my conversations and later edit the recordings and put it out for their own convenience. SJB were clear to contest the upcoming polls," he further said.