---
They will be able to obtain promotions according to their skills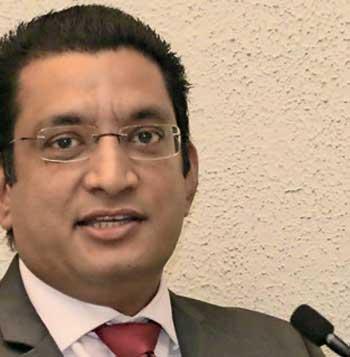 By Darshana Sanjeewa Balasuriya
The Police Department decided to recruit 150 lawyers as Chief Inspectors of the Police to provide legal services to the public in a more efficient manner, Justice Minister Ali Sabry said.
The decision was taken following a request of the Justice Minster from President Gotabaya Rajapaksa.
A special discussion was held at the Ministry yesterday with Minister Ali Sabry, DIG Ajith Rohana, SSP Ruwan Gunasekera, President's Counsel U.R. de Silva and Additional Secretary (Legal) Piyumanthi Peiris.

After receiving the Cabinet approval, they will be recruited to the Police Service, after conducting the relevant interviews and they will be able to obtain promotions according to their skills, the Minister said.

After recruitment, they will be attached to all nine provinces of the country and will be given special training in law and police service. The Attorney General's Department has also agreed to provide training, the Minister said.
The Minister said that these lawyers who are about to be recruited as Chief Inspectors of Police should have special knowledge of the Tamil language as a special qualification.

They need to have knowledge of technology and will be assigned according to their service requirements after completing the relevant training.
These lawyers who are about to be recruited as Chief Inspectors of Police should have special knowledge of the Tamil language as a special qualification