---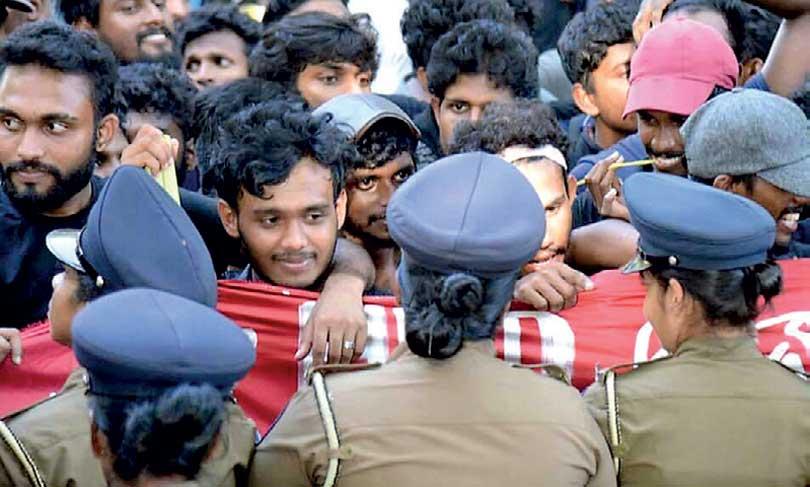 Commenting on the police move to deploy women police constables to disperse protesting university students recently, police spokesman Ruwan Gunasekara said it was done as female university students were also engaged in the protest.
He said deploying WPCs to deal with protesting university students was advisable on legal grounds as well.

He said WPCs would be deployed in dealing with protest campaigns organized by university students in the future as and when the need arose.

Women police constables were deployed at the protest staged by students of the Higher National Diploma (HND) at the Lotus Roundabout on Tuesday while a female university student was seen offering a flower to a male police officer during a protest recently.

Blurb -- WPCs would be deployed in dealing with protest campaigns organized by university students in the future as and when the need arose