---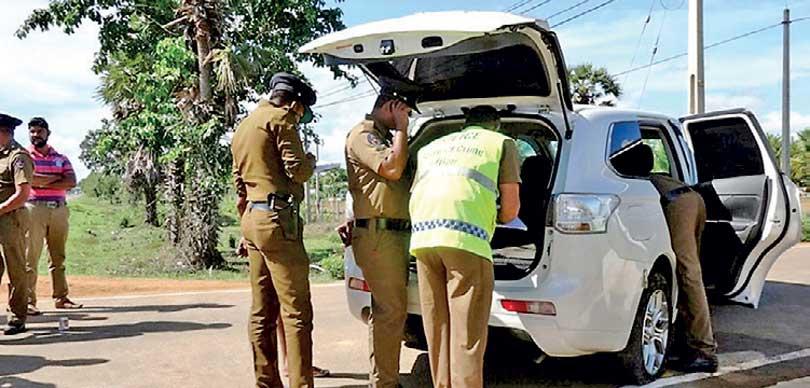 Informant of Excise Department injured in the shooting
By Darshana Sanjeewa Balasuriya
An individual was hospitalised when the police opened fire at a jeep transporting a group of excise officers. Police said the incident took place last morning at Araiviyal Nagar in Kilinochchi.
Police said a group of officers were deployed following a tip off received by the Kilinochchi Division Anti-Crimes Unit that a large stock of Cannabis was being transported by jeep.
The police reportedly opened fire when the driver of the suspicious jeep traversing Araiviyal Nagar at 6:20 last morning disobeyed the signal to pull over and attempted to speed away.
Later, it was found that a group of officers attached to the Kebithigollewa Excise Unit travelled in the jeep. Investigations revealed that an informant of the Excise Department was injured in the shooting. He was rushed to the Kilinochchi Hospital, police said.

Meanwhile, Excise Department Spokesman and Deputy Commissioner Kapila Kumarasinghe said an investigation had been launched into the incident by the Additional Commissioner General and the Assistant Commissioner of Excise in the Northern Province.

"According to information received initially, it was revealed that the officers were on an undercover raid and the jeep in which they travelled belonged to an informant. The incident might have taken place due to a misunderstanding between both the police and the excise officers as they were on civvies at the time of the incident. We will look into the matter to determine whether there was any duty negligence," he said.
Police to probe whether there was any duty negligence