---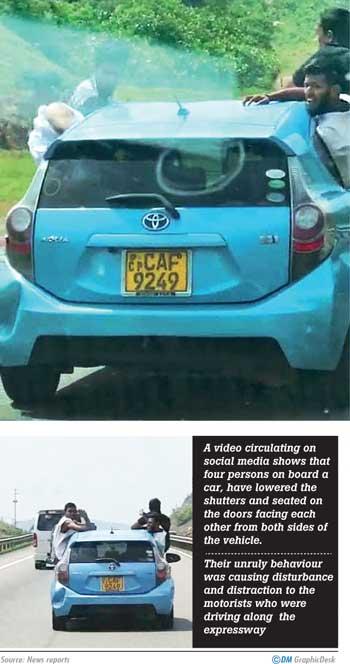 By Darshana Sanjeewa Balasuriya
Police launched an investigation to locate the driver who had driven a car at break neck speed on the Express-way.
This was prompted following a widespread video circulating on the social media that showed a group of men commuting in a car in a highly reckless manner on the Express- way.

Police Spokesman DIG Ajith Rohana said the police had identified that the vehicle was registered under a name of a person from Kandy.

However, investigation was under way to determine whether the vehicle belonged to the registered owner or to another.

The video clearly displayed that four people on board the sedan, had lowered the shutters and seated on the doors facing each other from either side of the vehicle. Their unruly behaviour was causing disturbance and distraction to the fellow motorists who were driving along the Express-way.