---
Curfew
Countrywide till 4.00am today
Gampaha police division till 6.00am today
Northwestern Province until further notice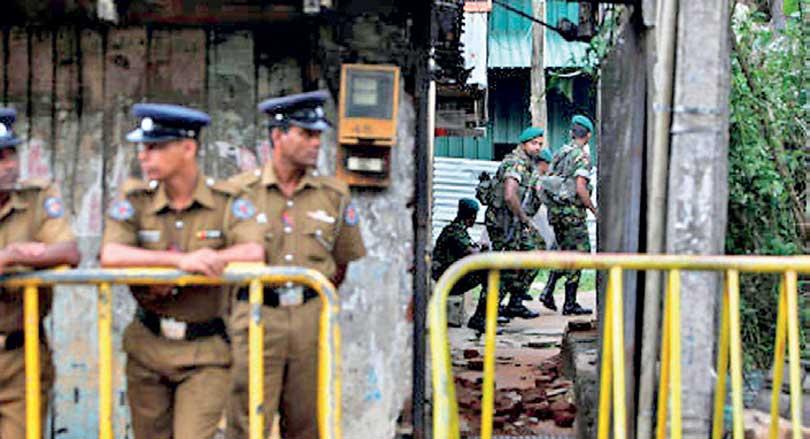 By Darshana Sanjeewa Balasuriya and Pushpakumara Jayaratne
Following the tense situation reported in several areas, police curfew which was initially imposed in the Northwestern Province was last night extended countrywide.
Accordingly, police curfew was imposed from 9.00 p.m. yesterday to 4.00 a.m. today countrywide and till 6.00 a.m. in the Gampaha police division. Earlier, police curfew which was imposed in Kuliyapitiya, Hettipola, Bingiriya, Dummalasuriya, Rasnayakapura and Kobeigane police divisions will remain until further notice.

Police said curfew was imposed to maintain law and order in those areas. Initially, curfew had been imposed following tension triggered by the attack on three mosques in Bingiriya. Afterwards, police protection was provided to the mosques in nearby areas such as Kobeigane and Rasnayakapura. On Sunday night, stones had been pelted at the mosques in Kiniyagama, Bingiriya causing damage to their windows. The police arrested six youths in the same area for moving on the roads despite curfew. They were referred to the Hettipola Police on May 12 for further interrogation. Aggrieved by the arrest, the residents in the area laid siege to the police station yesterday and demanded their release forthwith. It brought the activities of the entire town to a standstill. Sri Lanka Freedom Party (SLFP) MP Dayasiri Jayasekara also rushed to the scene and helped secure the release of these youngsters on police bail as a move to defuse tension built up in the area. Some shops have also been damaged.

Police said residents in the area were furious following the discovery of a cache of weapons dumped within the premises of a roofing tile factory in Bingiriya and in Weerapokuna Wewa. In addition to the police, the Special Task Force (STF) has been deployed to provide security to the area and to maintain law and order. A similar situation was reported on Sunday in Chilaw. However, the situation was brought under control. Meanwhile, the government yesterday temporarily blocked social media platforms including WhatsApp, Facebook and YouTube in an effort to stop the spread of rumours following the violence that erupted in Chilaw and Kuliyapitiya.
Earlier, police curfew was imposed in Kuliyapitiya, Hettipola, Bingiriya, Dummalasuriya, Rasnayakapura and Kobeigane police divisions till 4.00 a.m. today