---
The UNP will not go against the move to provide the said facility to Mr. Sampanthan as it looks into the interests of all Sri Lankans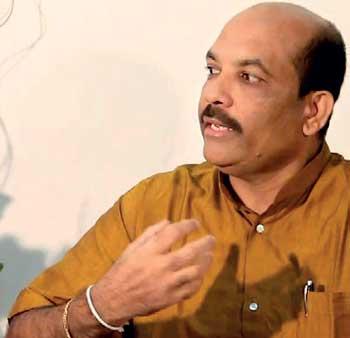 By Yohan Perera
Justifying the decision to provide an official residence to TNA leader R. Sampanthan, UNP MP Palitha Range Bandara said yesterday his party took this line of thinking upholding its policy of standing up against racial discrimination.
Addressing a news briefing, he said the UNP would not go against the move to provide the said facility to Mr. Sampanthan as it looked into the interests of all Sri Lankans.
"Our founder leader the late Prime Minister D.S. Senanayake established our party by assembling representatives of all ethnic groups. Therefore, the UNP stands for all Sri Lankans. Besides, Mr. Sampanthan had been provided with an official residence following a request made by his party," he said.

Referring to the recent surprise visit made by President Gotabaya Rajapaksa to the Registration of Motor Vehicles (RMV) office in Werahera, he said one did not have to visit institutions and request for system changes because such commands should come from the top.

"The Rs.250 million foreign direct investment project at Baladaksha Mawatha in Colombo was one brought about by former International Trade Minister Malik Samarawickrama during the previous regime. He is the one who negotiated with the investor during the Yahapalana Government," he said.