---
New regulations regarding the transportation between the districts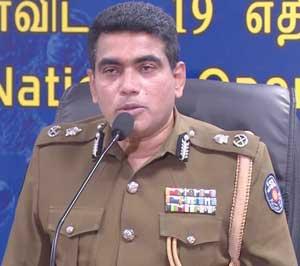 By Darshana Sanjeewa Balasuriya
The government is planning to issue a special gazette notification on the restoration of civilian lives from May 11, DIG Ajith Rohana said.
He said several rounds of discussions will be held in the weekend in this regard.

The curfew which is currently enforced in the country is effective until 5.00a.m. on May 11.

"The private sector institutions should be opened by 10.00a.m. and it is up to the heads of institutions to decide on the number of employees to be called for duty," he said.

He said a special mechanism has already been formulated regarding those who are arriving in Colombo, crossing the district boundaries for essential services.

The new rules and regulations regarding the transportation between the districts are to be announced.
DIG Rohana said that the necessary arrangements have been made to carry out the relevant activities under the proper legal framework.