---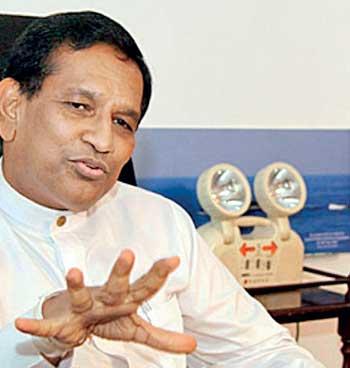 By Yohan Perera and Shantha Seneviratne
A petition will be filed in the Supreme Court shortly seeking a Stay Order preventing SLPP Presidential Candidate Gotabaya Rajapaksa from contesting at the November 16 Presidential Election, Minister Rajitha Senaratne said yesterday.
Dr Senaratne, who was speaking at the UNP Bala Mandala meeting in Kolonnawa, said a set of lawyers and some civil citizens would file this petition shortly.
"The petition would be filed on the Argument that Mr Rajapaksa is not a citizen in the proper sense of the word, as he does not have a legal passport or a national identity card," Dr Senaratne said.

Citing recent reports that said files pertaining to former Defence Secretary's documents could not be traced, Dr Senaratne alleged that SLPP candidate did not have a valid National Identity Card or a Passport.

"It has been found out that Mr Rajapaksa has two NICs. This means that his documents are fraudulent. A petition would be filed to obtain a Stay Order on this basis," he said.
"Candidate of the UNP-led alliance Sajith Premadasa entered the Presidential race with a certain strategy in mind," he added.

Minister of Megapolis Patali Champika Ranawaka said the Easter Sunday attacks had been carried out by those who have been paid monies by the intelligence units during the last regime.

He said paying money to Easter Sunday attacks should be considered as a war crime if found to be correct.

"We will penalize those who paid money to Easter Sunday attackers and they will be penalized by the government we will form in November by considering that act as a war crime," the Minister said.