---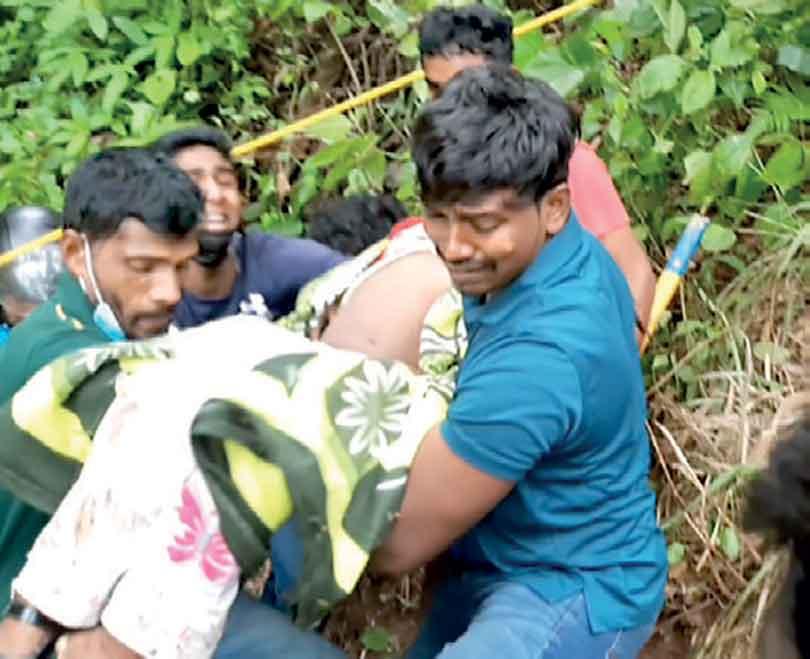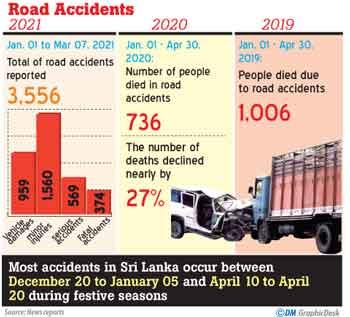 By Darshana Sanjeewa Balasuriya, Palitha Ariyawansa and Prasad Rukmal
Physical and environmental evidence near the scene where 14 passengers were killed and another 30 persons were injured when a passenger bus fell into a precipice at the 13th milepost on the Moneragala-Badulla Road at Passara revealed that the driver was unable to control the bus.
Police said that the bus had skidded off the road while attempting to make room for a tipper coming from the opposite direction. CCTV video footage showed the bus attempting to avoid the truck before it went down the precipice.

A mound of dirt had fallen on the road near the scene of the accident and as the tipper was approaching from the opposite direction, the bus driver failed to control the bus and skidded off the road into the precipice of about 200 feet. The driver of a tipper-truck has been arrested over the accident. Police Spokesman DIG Ajith Rohana said the cause of the bus accident was careless driving.

The bus was travelling from Lunugala to Colombo at around 07.15 on Saturday morning.

About 50 passengers were travelling in the bus at the time of the accident and the bus was severely damaged in the accident.
CCTV video footage showed the bus attempting to avoid the truck before it went down the precipice

The police as well as the residents of the area had to make a great effort to rescue the people on the bus and to remove the injured from the wreckage.

A person who was involved in a rescue operation was also seriously injured when a rock fell from a precipice during the operation.

Although it has been stated that the driver of the bus is also among them, it has been revealed that it is not the driver who is stuck in the driver's seat. The driver of the bus was seriously injured and is currently receiving treatment, police said.

Another 31 persons were injured in the accident and were admitted to Passara and Badulla hospitals for treatment. Hospital sources said that the condition of some of them was serious. Meanwhile, it has been decided to provide Rs. 55,000 each for the funeral expenses of the victims in the accident. Out of this Rs. 30,000 each will be provided by the Uva Governor's Office and the Uva Provincial Road Passenger Transport Authority to them.
In addition, the National Transport Commission has decided to provide Rs. 25,000 each as funeral expenses.
Meanwhile, the Ministry of Highways said that a committee has been appointed to investigate the accident.