---
The programme scheduled to be launched will be from January 1
Bus service will commence at 6.00 a.m. every day and will be in operation every 15 minutes during peak hours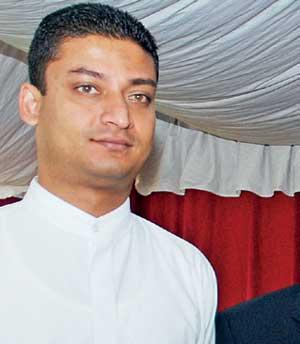 By Chaturanga Samarawickrama
The rehearsal programme of the 'Park & Ride' system will take place today from Makumbura Multi-Modal Transport Centre (MTC) in Kottawa, State Minister for Transport Dilum Amunugama said.
He told the Daily Mirror that the programme scheduled to be launched will be from January 1.
Sri Lanka Police and the Sri Lanka Transport Board (SLTB) will join the rehearsal today, he said.
He also said the trial programme is to be launched to create awareness among the drivers and conductors about the bus halts, terminals and the rules are in place.

"The officers attached to the Police traffic division have been informed of this programme to give priority to board the buses deployed for the inbound and outbound passengers travelling from and to Colombo. This measure will enable them to reach the vehicle- parking- areas without any hassle," he said.
"The Park & Ride system is a method that has been introduced for the people to engage in their day-to-day activities without entering Colombo City in their vehicles," he said.
"People who come to Colombo City by their vehicles can use the allocated parking areas and they may utilise the air-conditioned luxury bus service to reach the city and return to their parking places after attending to their work in the same manner," the State Minister said.
"Bus service will commence at 6.00 a.m. every day and will be in operation every 15 minutes during peak hours. This system is being designed to run a city-bus every 15 minutes, he said.

"We have removed one row of seats in each of these buses to make more space. These buses have been applied with chemical paint that is resistant to COVID-19 virus. Once the virus comes into contact of the surface, it will perish," he said.

"Also, these luxury air-conditioned (AC) buses have been provided with free Wi-fi facilities and GPS tracking system. A mobile application has also been launched to locate the arrival of the next bus," Minister Amunugama said.

"The Ministry has also decided to introduce e-ticketing system so that there would be no necessity to use currencies in the buses," he said.
This system is being designed to run a city-bus every 15 minutes