---
Agriculture and Fisheries Minister P. Harrison said the national paddy purchasing scheme was a success and that the Paddy Marketing Board (PMB) had already purchased some 10,000 metric tons of paddy in the Maha season, mainly from the North.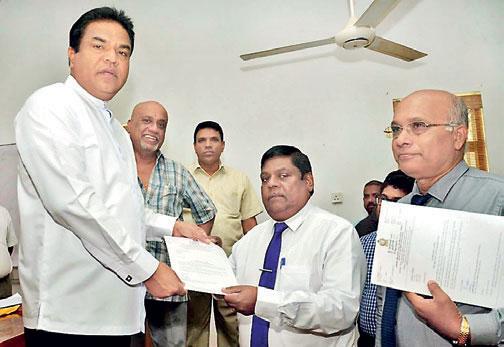 Addressing a ceremony to handover appointment letters to officers of the Poultry Development Company Director Board, he said adequate funds were issued to all Government Agents (GAs) to purchase paddy through 210 PMD stores.

"The Cabinet has allocated a staggering Rs.5,000 million for this project and Prime Minister Ranil Wickremesinghe pledged more funds if required. The farmers can appeal against discrimination in compensation payments, if any, for crop failure caused by 'fall armyworm' (Sena Dalambuwa). Despite the pest, the highest-ever yield of 300,000 metric tons in maize has been reported this year. Crop failure caused by the pest was less than ten percent. The role played by the media in bringing the pest under control is commendable," he said.