---
convicts and their next of kin are yet to be informed of the decision
there are around 100,000 drug addicts in the country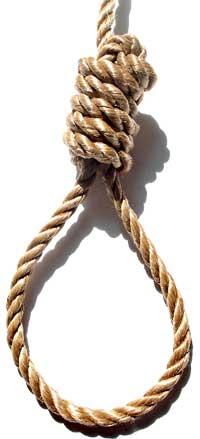 President Maithripala Sirisena yesterday said that he had signed the documents for the execution of four big-time drug offenders currently convicted and awaiting death sentence and that it would be carried out soon.
However, the President did not indicate as to when the execution would be carried out.

Addressing heads of media institutions at the President's House he said that the convicts and their next of kin are yet to be informed of the decision. He said that once informed, the convicts could appeal for clemency from the President.

The President emphasized the danger of illicit drugs and pointing out that there are around 100,000 drug addicts in the country. He urged all sections of the society to extend their fullest support to the government endeavours against illicit drugs and drug trafficking. The President said that substances varying from hooch to ice have engulfed the country, especially the youth. He said it was a matter of grave concern.

He said there were parties organized via social media for youth where illegal substances were diluted to beverages and served at these gatherings to get men and women hooked onto drugs.
Once informed, convicts could appeal for clemency from the President
Substances varying from hooch to ice have engulfed the country
Youth are lured to become drug through Facebook partiesaddicts