---
Will be accompanied by a limited number of delegates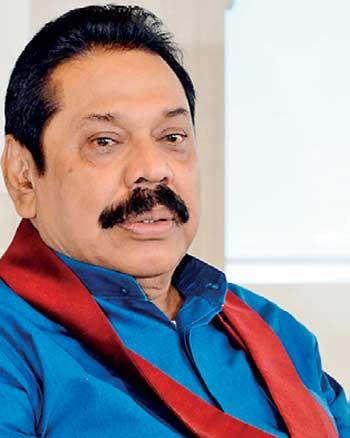 By Jamila Hussain
On the invitation of his Indian counterpart Narendra Modi, Prime Minister Mahinda Rajapaksa will undertake his first official visit to India next month, sources from the Foreign Affairs Ministry told Daily Mirror yesterday.
During his two-day official visit, the premier will be accompanied by a limited number of delegates in keeping with his and President Gotabaya Rajapaksa's policy of undertaking foreign tours to that effect.

The premier will visit New Delhi to hold cordial discussions with his Indian counterpart over a wide range of issues and later depart to Varanasi and Tirupati.

Sources said President Gotabaya Rajapaksa had extended an invitation to Prime Minister Modi when the former undertook an official visit to New Delhi last November. Premier Rajapaksa is expected to re-extend this invitation.