---
Authorities to find a land within a day or two and submit a report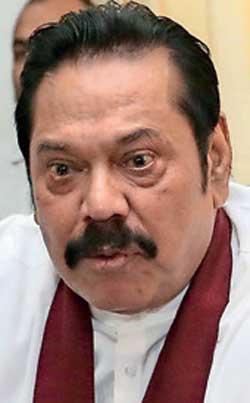 By JAMILA HUSAIN
Prime Minister Mahinda Rajapaksa yesterday called on health authorities to find an immediate solution to the burial issue of Muslim COVID-19 victims following serious concerns raised by the Muslim community over the cremation only policy.
Rajapaksa held discussions with Health Minister Pavithra Wanniarachchi, State Minister of Primary Health Services, Pandemics and COVID-19 Prevention Dr. Sudharshani Fernandopulle, Minister of Water Supply and Drainage Board Vasudeva Nanayakkara, Muslim parliamentarians and some officials from the Health Ministry and urged health officials to find a solution to this matter stating that even the Catholic community had raised concerns over the cremation only policy.

Rajapaksa questioned the health officials as to what was the solution to this matter to which it was suggested that a dry land should be found and then the matter studied, if COVID-19 victims could be buried there.

Rajapaksa questioned the health authorities and the Ministers as to why such a land had not been found yet, to which they replied that by next week, they would come up with a suitable plot.

However Rajapaksa lost his cool and informed the authorities to find a land within a day or two and submit a report immediately stating that he would not allow this matter to be further delayed. Rajapaksa further said the burial issue of COVID-19 victims was presently a concern for all and he wanted an immediate solution.
A dry land should be found and then the matter studied, if COVID-19 victims could be buried there