---
The economy contracted by 3.6 percent in 2020, the worst growth performance on record, as is the case in many countries fighting the pandemic
The Sri Lanka Development Update (SLDU) notes that the country, hit with an unprecedented economic downturn due to the pandemic, is now on the road to recovery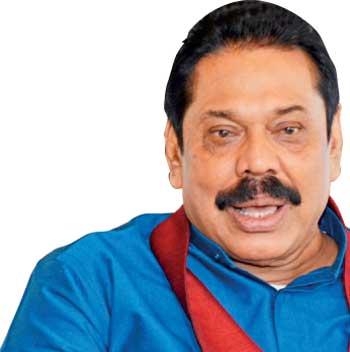 By Kelum Bandara
Prime Minister Mahinda Rajapaksa who is also the Finance Minister yesterday expressed optimism that the country's economy could be put on track this year for sure.
The Prime Minister told Daily Mirror, the economy hit by the pandemic, had begun to show signs of revival at the moment, and people would be able to see the results on the ground this year.

Earlier, the World Bank also said the Sri Lankan economy will recover in 2021 despite the heavy toll of the COVID-19 pandemic on Sri Lanka's economy and the lives of its people.

In its latest World Bank Sri Lanka Development Update: Economic and Poverty Impact of COVID-19 released today.

"The Sri Lanka Development Update (SLDU) notes that the country, hit with an unprecedented economic downturn due to the pandemic, is now on the road to recovery. Sri Lanka's economic growth is expected to recover to 3.4 percent in 2021, mainly due to foreign investments as well as normalising tourism and other economic activities. However, the slow global recovery, coupled with continued trade restrictions, economic scarring from the slowdown, and the high debt burden may continue to affect growth," the World Bank said.

The economy contracted by 3.6 percent in 2020, the worst growth performance on record, as is the case in many countries fighting the pandemic.
The World Bank also said the Sri Lankan economy will recover in 2021 despite the heavy toll of the COVID-19 pandemic on Sri Lanka's economy and the lives of its people