---
Stand-alone power stations are best for temporary power needs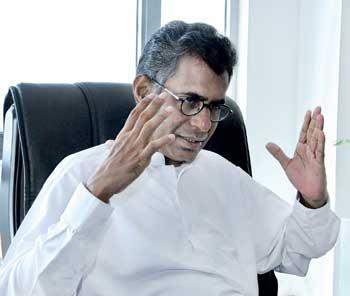 By Yoshitha Perera
The Ceylon Electricity Board (CEB) has incurred a Rs.100 billion loss because of the failure to manage and distribute its services effeciently, Minister Patali Champika Ranawaka yesterday told the Presidential Commission of Inquiry (PCoI) investigating corruption in the government.
He said a fraud had occurred when re-activating the private power stations and by signing agreements with private power producers.
"Excess power is only needed for a short period," the minister said and added that the CEB had incurred losses for purchasing illegal hydro-power units after 2015 and due to these emergency solutions the CEB services had worsened in the past few years.
He said the CEB had recently requested Rs.50 billion from the Treasury to offset its losses and maintain services.
When the PCoI asked the minister how this could be solved, the minister said Sri Lanka had resources to overcome this matter. "The best solution for emergency power failure is to hire electricity from Stand Alone Power Stations which function in institutions and factories countrywide," the minister said.
He said during his tenure and those of some of the previous ministers, surplus power generated by Stand Alone Power Stations had been used and they had sufficient amount of power to cover an emergency situation.
Excess power is only for a short period