---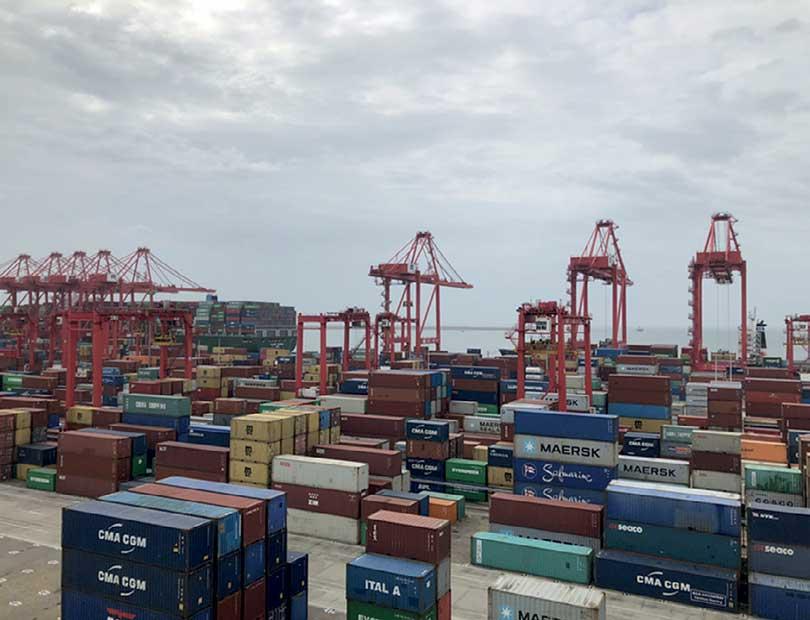 By Indika Sri Aravinda
Over 20,000 containers are stuck at the Colombo Port with perishables and other items as a result of the curfew imposed to contain the spread of the coronavirus, wholesale importers and the Customs Department said.
The Essential Food Commodities' Importers and Traders Association said that with little or no staff at the Colombo Port the containers have not been opened for the past several days.

Spokesman of the Association Hemaka Fernando told The Daily Mirror that there is a risk of the perishables in the containers rotting or being unusable.

He said that among the perishables stuck at the Colombo Port are onions, sugar, potatoes, dhal and tin-fish.
Fernando said that with banks not operating to full capacity the importers are unable to carry out their banking needs.

He also said that with India in lockdown most items cannot be imported as they are purchased from India.
Meanwhile, the Customs Department said that over the past 16 days, 30,000 containers should have been released from the port, under normal circumstances.

However, Customs Department Media Spokesperson Sunil Jayarathna The Daily Mirror only 8000 containers have been released.

He said that the issue was discussed with the subject Minister yesterday and decision is to be taken in the near future.