---
Many members of several organised gangs with links to the 'underworld' handling the drug trafficking work have been identified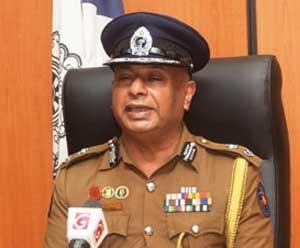 By Kurulu Koojana Kariyakarawana
Over 2,000 organised criminals were rounded up from the Western Province alone last month under the Police Department's new drive of netting narcotic traffickers with 'underworld' connections, the police said yesterday.
At the Police Headquarters, one of its top officials said they have identified members of several organised gangs with links to the 'underworld' handling the drug trafficking work of the country's most urbanised province. Deputy Inspector General of Police (DIG) in charge of Media, Public Relations and IT Range Lal Seneviratne said the police have been very successful in netting these criminals under the department's new drive of sweeping out drug trafficking from the country.

About 400 wanted gangsters of 25 'underworld' gangs, which are in a very active state had been identified in and out of the Western Province. Although, various quantities of heroin and other dangerous drugs are being seized every now and then, the police cannot guarantee that all narcotic smuggling sources had been barred as yet.
"We cannot say that we have managed to block all these sources from which the drugs are entering the country, " DIG Seneviratne said.