---
The kitchen was really in an unhygienic state and hence the officers asked them to take immediate action to close the kitchen and clean it
The authorities of the club were asked to inform the PHIs once they attended to it in order to get clearance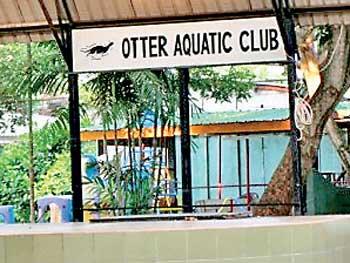 By Sheain Fernandopulle
The kitchen of the Otters Aquatic Club was found under unhygienic conditions when Food Inspectors raided the club two weeks ago, Chief Medical Officer of the CMC Dr. Ruwan Wijemuni said.
Speaking to the Daily Mirror, he said the raid was conducted in collaboration with Public Health Inspectors (PHI) and the Colombo East chief medical officer. "I ordered the Colombo East chief medical officer of health and Food Inspectors to go and inspect all eating houses of their respective areas. One of the raided eating houses was the Otters Club," Dr. Wijemuni said.
He said the kitchen was really in an unhygienic state and hence the officers asked them to take immediate action to close the kitchen and clean it.

"The authorities of the club were asked to inform the PHIs once they attended to it in order to get clearance", Dr. Wijemuni said.

"After having obtained the clearance, the kitchen was allowed to operate under strict instructions. The operations of the kitchen were suspended almost a day until clearance was obtained," he added. He said the manager and the chefs were responsible for this.

He also said they would continue to carry out raids and inspect other eating houses to ensure that they were being conducted under hygienic conditions.

Meanwhile, when the Daily Mirror contacted Otters Aquatic Club Managing Director Kassapa Mahendra De Silva, he said it was true that the PHIs raided their club and said there were things to be improved. "Since there was no alarming issue, the officers allowed us to carry on with our work," Mr. De Silva said.