---
We don't want to take political mileage out of this grave situation. A future UNP-led government will work towards overcoming the challenges which the country is facing at the moment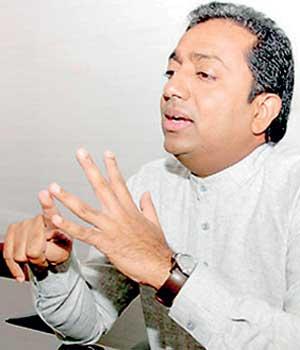 By Yohan Perera
UNP General Secretary Akila Viraj Kariyawasam yesterday ruled out the forming of a national government with the ruling party and highlighted that his party was only interested in forming its own government in the future.
Responding to many who made statements with regard to forming a national government with the SLPP before or after the election, he said: "We had an idea of forming a national government following the presidential election. The UNP had a majority to continue with a government after the poll. If we did that, we would have been in power by now. However, we did not have a desire to continue with our government or to form a national government."
Meanwhile, he said they decided to support the government to combat COVID-19 because the country was facing a crisis especially when it came to the national economy.

"We don't want to take political mileage out of this grave situation. A future UNP-led government will work towards overcoming the challenges which the country is facing at the moment," he said.
Says UNP had a majority to continue with a government following the presidential poll