---
Govt. trying to divert attention of people as it has not fulfilled promises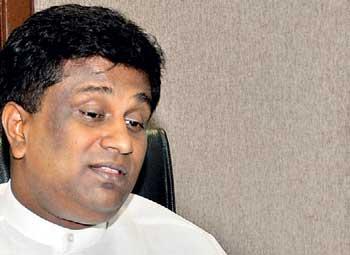 By Yohan Perera
There is no provisions in the Code of Criminal Procedure to arrest a person over statements made at a media conference, a UNP MP said yesterday.
Parliamentarian Ajith P Perera told a news conference in Bandaragama yesterday that there was no provision in the Code of Criminal Procedure even if that person comes up with a false statement.

Referring to the issuance of warrants on MP Rajitha Senaratne, MP Perera said: " The possible arrest of Dr Senaratne is an attempt by the government to divert the people's attention after the set back it has suffered with courts granting bail to MP Patali Champika Ranawaka."

He also said the government seemed to be failing to keep the promises it made during the election including bringing down the cost of living and writing off loans given to small and medium enterprises.
The possible arrest of Dr Senaratne is an attempt by the government to divert the people's attention after the set back it has suffered with courts granting bail to MP Patali Champika Ranawaka