---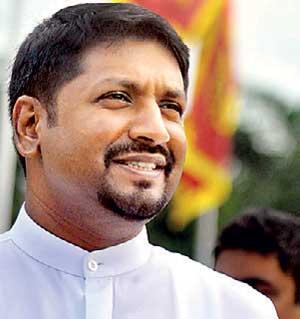 By Yohan Perera
There is no need to amend the national flag which we inherited together with our Independence, UNP Deputy Leader Ruwan Wijewardene said yesterday.
" The government has appointed a committee to see how the national flag can be changed. Why should one change the national flag which we inherited together with our independence? ," Mr. Wijewardene asked during a ceremony held at UNP headquarters to mark the 73rd anniversary of Sri Lanka's Independence yesterday.

"The British followed the concept of divide and rule to govern our country during the colonial period. They seized the opportunity created by the Sinhala-Muslim riots to arrest those who fought for freedom such as D. S. Senanayake and F. R, Senanayake. It was Ponnambalam Ramanthan who went to the UK and spoke on behalf of these people. Actually leaders representing all communities including D. S. Senanayake, F. R Senanayake, Ponnambalam Ramanathan , Ponnambalam Arunachalam , T. B. Jayah got together to gain Independence for Sri Lanka. One also cannot forget the late D. R. Wijewardene. However it seems that the present government is also following a divide and rule policy," Mr. Wijewardene said.
"The UNP founded by the late Prime Minister Senanayake stood for national unity. UNP is an entity of all communities in the country. We have faced issues because of this policy as some even pasted the LTTE label on us. However all ethnic and religious groups should come together to make Sri Lanka great," he added.