---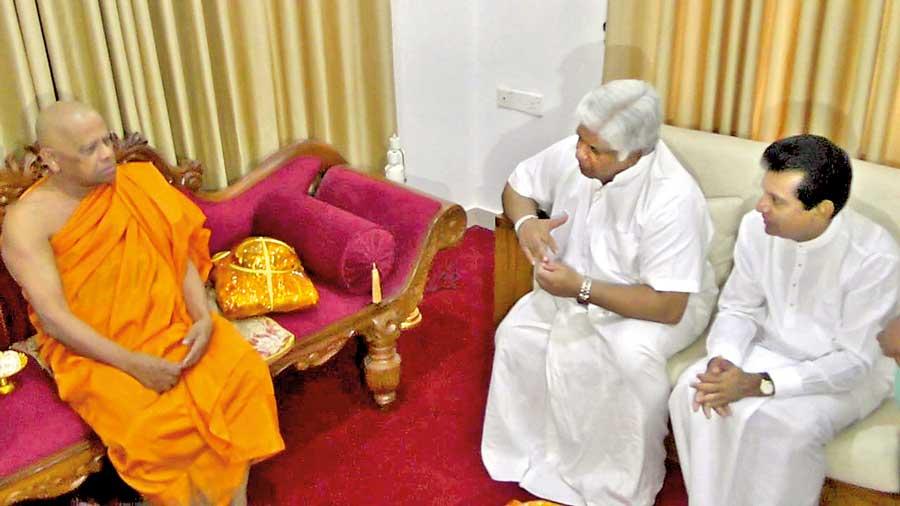 By Nadeeka Daya Bandara
Steps would be taken soon to prohibit the import of substandard buses for public transport since the buses already use were not up to the required standard, Transport Minister Arjuna Ranatunga said during a meeting with Mahanayake of the Asgiriya Chapter Ven. Warakagoda Sri Gnanaratana Thera recently.

He said that he had decided to streamline the public transport services to provide a better service to the public.

Minister Ranatunga met the Mahanayake Thera regarding the proposed railway line from Kurunegala to Habarana and the acquisition of land belonging to the Asgiriya Temple for the project.

The Minister said the project estimated to cost US$947 million would be funded by the China Exim Bank and would be completed in four years.

He said that the main railway stations would be established at Kurunegala, Ibbagamuwa, Melsiripura, Galewela, Dambulla, Sigiriya and Habarana.

Later he told the media that the Mahasangha of the Asgiriya Chapter was pleased with the project and that they would show a positive response to the acquisition of land belonging to the
Asgiriya Chapter.