---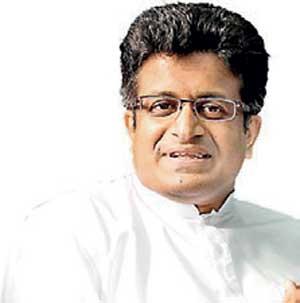 Energy Minister Udaya Gammanpila said yesterday there would not be a new cluster of COVID-19 patients from among the employees of Sri Lanka Petroleum Corporation (CPC) despite a few of them being infected by the virus.
The Minister told a news conference though the opposition created panic among people about the emergence of a cluster of patients within the CPC, it would not happen. He said an employee tested positive after a PCR test done at a private hospital. Afterwards, he said the infected worker informed the CPC management in this regard on December 15.

The Minister said 57 of his contacts including 29 first contacts were referred to testing, and 11 of them were found to be COVID-19 patients.

The Minister said the other employees would be subjected to Rapid Antigen Tests at a private hospital after calling for bids.

Asked as to why a private hospital was selected for PCR testing, he said there is an overload of cases at the state hospitals, and reference of CPP employees to them can lead to delays in results.

"If a large number of people get infected in an institution like this, it will affect the daily operations such as disruption of vehicle operations. It will cripple the entire country," he said.