---
patients were showing severe complications by the 10 to 14th day of being infected with the new variant
The public are yet to realize the severity of the current situation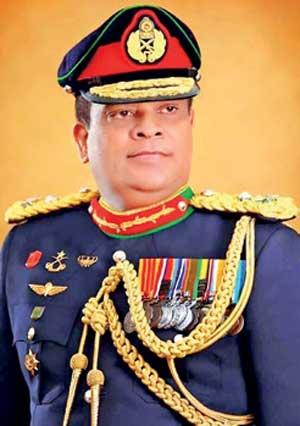 By Jamila Husain
No countrywide lockdown will be declared but the number of infected patients were rising and so was the death toll due to the new COVID-19 variant spreading in Sri Lanka, Army Chief Shavendra Silva said.
He said there were several inquiries if a countrywide lockdown would be implemented in the coming days, but he reiterated there was no such decision as yet but areas that continued to report a high number of cases would be isolated.
Silva further urged people to have their masks on as the virus was now airborne as well as practice self-discipline in order to bring the situation under control. "We expect the people to be disciplined. And have their masks firmly on. While we will not go for a countrywide lockdown there will be area isolations, depending on the number of patients reported," Silva said.

Health officials yesterday said that unlike earlier, infected persons were showing severe complications by the 10 to 14th day of being infected with the new COVID-19 variant.

Due to the different behaviour of the new variant, nearly 1,000 cases were being reported per day and a parallel increase had also been observed in the death rate.

"The public are yet to realize the severity of the current situation and are still under the belief that it is similar to the earlier strain. Since it is almost one week since the latest outbreak of the virus emerged in the country, the public need to now understand the reality of the situation, and take necessary precautions," health officials said.