---
Houses to 20 families in the first stage, 110 in the second and 289 in the final stage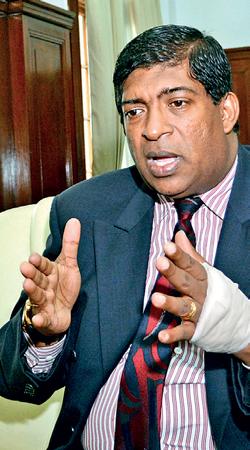 By Sandun A. Jayasekera
Power and Energy Minister Ravi Karunanayake, as the MP of Colombo North, has registered 419 households as beneficiaries of new houses in three stages as they were to be evicted to lay a new pipeline to the Kolonnawa refinery.
Commenting on the dispute between the Ceylon Petroleum Corporation (CPC) and the Ceylon Electricity Board (CEB), Minister Karunanayake said the dispute had to be settled by Petroleum Resources Development Minister Kabir Hashim and Transport and Civil Aviation Minister Arjuna Ranatunga.

"I have instructed to provide houses to 20 families in the first stage, 110 in the second and 289 in the final stage totaling 419 families. But I learnt that the Urban Development Authority (UDA) faces difficulties in getting funds for the houses. This has to be sorted out by relevant ministries. My ministry has nothing to do with it. I do not like threats by CPC trade unions. What will be the outcome if they threaten to discontinue the supply of oil to CEB? And what will be the outcome if CEB stops supplying power to CPC and other establishments? An important State venture like CPC must not challenge another State entity. The two ministries should resolve the issue amicably. If the need arises, I am prepared to meet any party and help them to settle this dispute," he said.
Says CPC-CEB dispute should be settled by Ministers Hashim and Arjuna