---
Different opening and closing times for the two sectors
Public sector - 9 am to 4.45 pm; Private sector - 9.45 am to 6.45 p.m.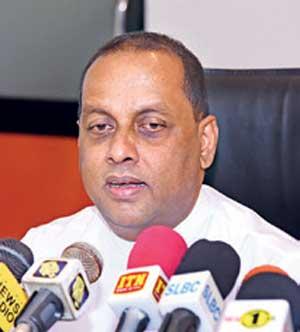 By Sandun A Jayasekera
The government has decided to change the working hours of the public and private sector employees based on convenience, traffic congestion and productivity, Power, Energy and Transport Minister Mahinda Amaraweera said yesterday.
He said a consultative committee headed by Transport Ministry Additional Secretary Tilakaratne Bandara was appointed to study this matter and submit recommendations and the report handed over to the minister by Transport Ministry Secretary Gamini Seneviratne.

The report recommends that public sector offices be opened at 9.00 a.m. and close at 4.45 p.m. with the private sector offices to be opened at 9.45 a.m. and to close at 6.45 p.m.
"President Gotabaya Rajapaksa has already approved the change in the public sector office hours. The sole purpose of the new arrangement is to save fuel, reduce environment pollution and avoid traffic congestion," the minister said. He said Rs.1 billion worth of fuel is wasted daily because of traffic congestion.
President Gotabaya Rajapaksa has already approved the change in the public sector office hours