---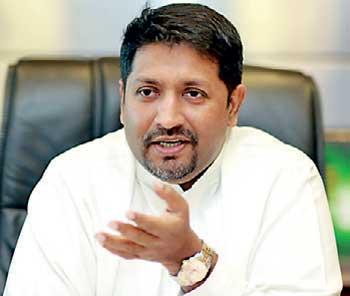 By J. A. L. Jayasinghe
The former State Minister of Defence MP Ruwan Wijewardene said that the issue with regard to the symbol under which UNP led alliance would contest the general election, whether it would be the elephant or the swan would be resolved soon.
However Mr.Wijewardene said it is his idea that the alliance should contest under the elephant symbol. He also said that a decision could be reached as
an alliance.

He made this remark responding to media in Kandy. Mr. Wijewardene met with the Maha Nayaka Theras of the Malwathu and Asgiri chapters and received their blessings. Answering several questions posed by the media, he said that he met with the Maha Nayaka Theras with the intention of seeking their blessings for future endeavours. The focus is on the symbol of the party.

"Even if the new government had come into power after giving many promises, it had failed to accomplish any. People have faced many economic hardships by now. Cost of living is rising every day. Therefore, we request the people to consider that during the upcoming General Election. He also said that the government should have reconsidered before its withdrawal from the co-partnership in Geneva Human Rights Council. Withdrawing after reaching decisions from such a proposal could cause several losses to the country and it could create a disadvantageous situation. Therefore that sould have been reconsidered, he added.